KARUNA DANA is an association of international cooperation based in Madrid and presence in the province of Kham in Tibet.
KARUNA DANA is possible thanks to the WILL of ALL. On the one hand, those responsible for managing the organization and its resources and outreach work and fundraising. Thanks to the selfless work of this team of dedicated volunteers, income received can be used virtually intact to the project. Moreover, the staff responsible for maintaining and carrying out the project in the area, such as teachers, health and school attendance. His work is only rewarded with temporary accommodation in the school residence and donating livelihoods of families of children. And of course, donations of members who, like you, make possible KARUNA DANA.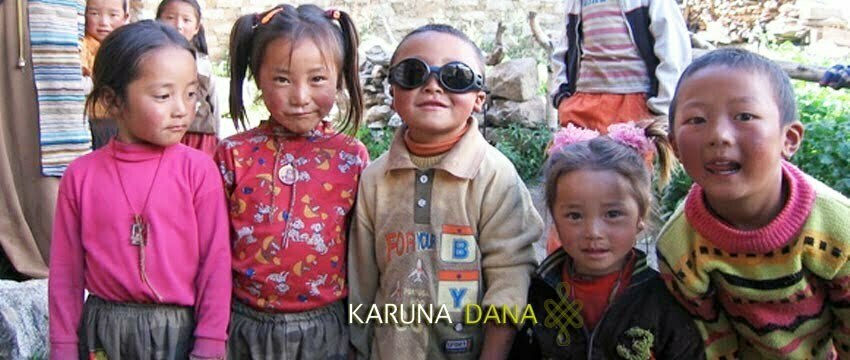 We were registered in the National Register of Associations of the Ministry of the Interior under number 169 211 and the Register of Non-Governmental Development Organizations of the Spanish Agency for International Cooperation.